Welcome to Jacky Jones Ford Lincoln in Sweetwater, TN!  Open as Jacky Jones Ford Lincoln since 2000, and at our new location since 2004, we have served customers from hundreds of miles away or just around the corner, including Knoxville, Chattanooga, Cookeville, Athens, Cleveland, Blue Ridge GA, and more.  Ford has been selling and servicing Fords and Lincolns in Sweetwater Tennessee for decades.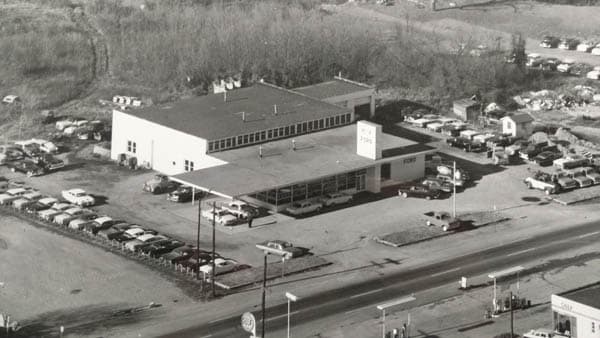 (Aerial photo of the original Ford dealership, Sweetwater, est 1960)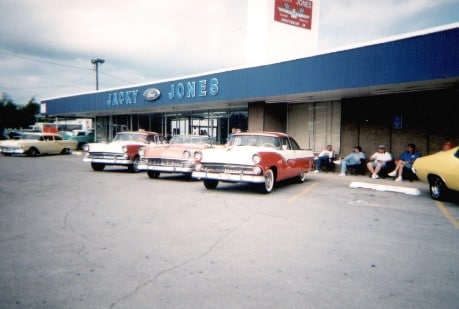 (Jacky Jones Ford Lincoln original location, downtown Sweetwater, 2001)
At Jacky Jones Ford Lincoln, we believe in doing business the "old-fashioned" way, where handshakes are common place.  We are honored to continue the tradition of honesty and integrity, which are core values for our entire dealership culture.  We don't rely on gimmicks to bring new clients to our dealership; our reputation does that for us!  If you want to visit a "Hometown" dealer in east Tennessee where you'll get a great deal on a new or used vehicle and feel like a member of the family, look no further!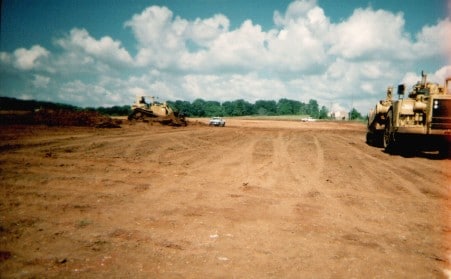 (Jacky Jones Ford Lincoln new location,ground breaking, 2004)